PHAROS: -XMR2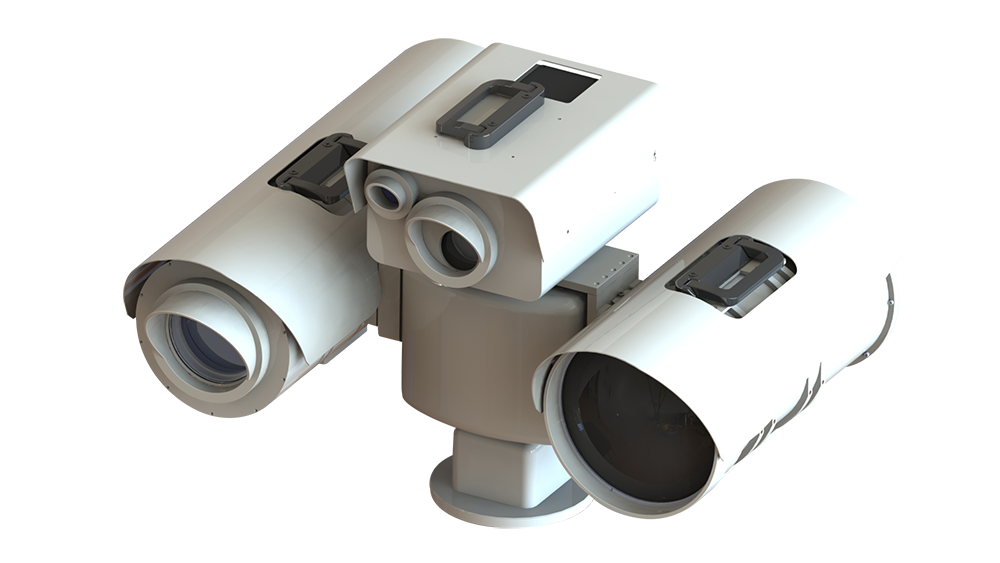 PARTICULARLY POWERFUL
The PHAROS-XMR2 is a long-range system that meets the specific needs of large marine vessels and offshore platforms.
Studied to be resistant to the marine environment, the PHAROS-XMR2 is particularly adapted to the protection of infrastructures against the risks of piracy, for several kilometers of surveillance.
PERFORMANCE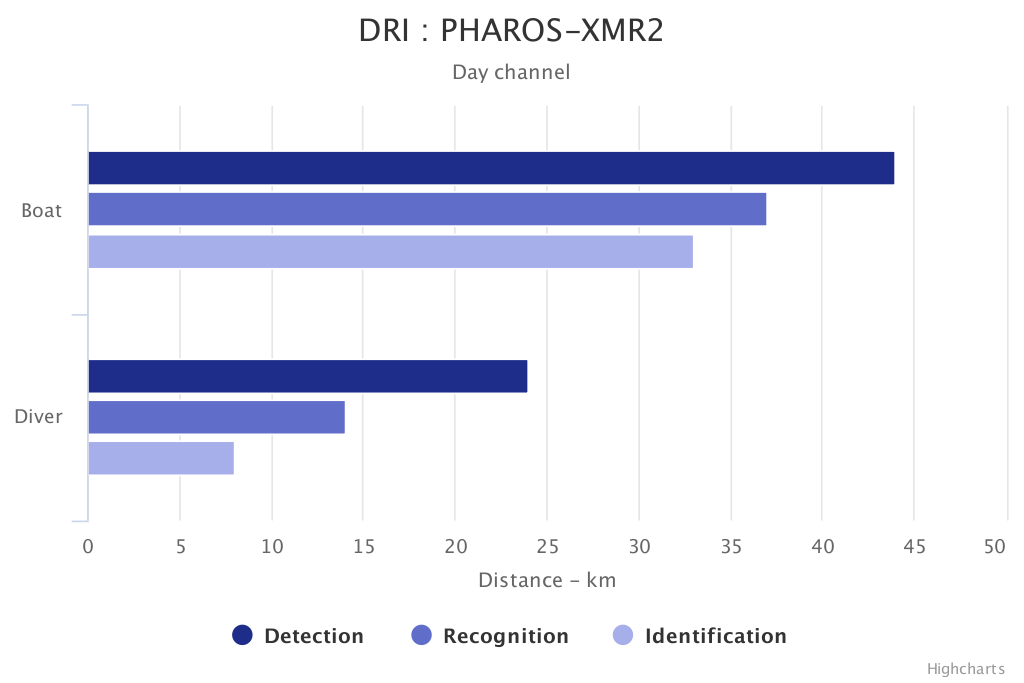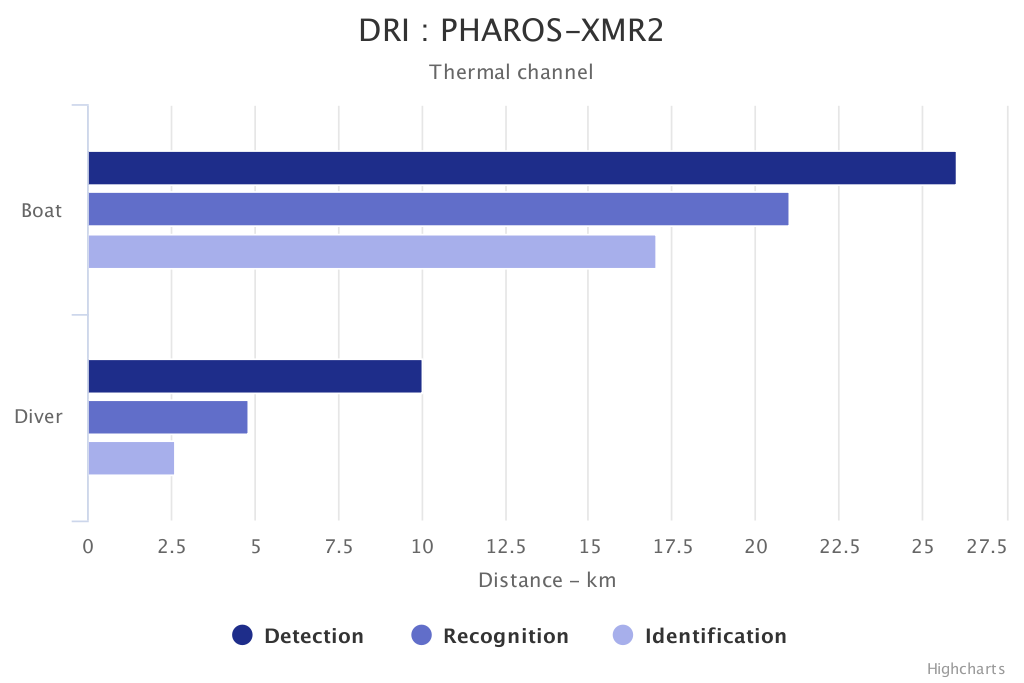 NATO target 10x10m, reflectivity. 0.3, ground reflection. 0.15
CHARACTERISTICS


Specifically hardened for the marine environment, the PHAROS-XMR2 optronic pathways can be interchanged. PHAROS is perfectly suited to offshore vision and operations.
More info
Sensor: MWIR cooled (3-5μm)
Sensitivity: Low light levels
Total measurement range: 50m-40.000m
Measurement accuracy: ±5m
Operating Wavelength: 1535nm-1554nm
SERAPHIN-V42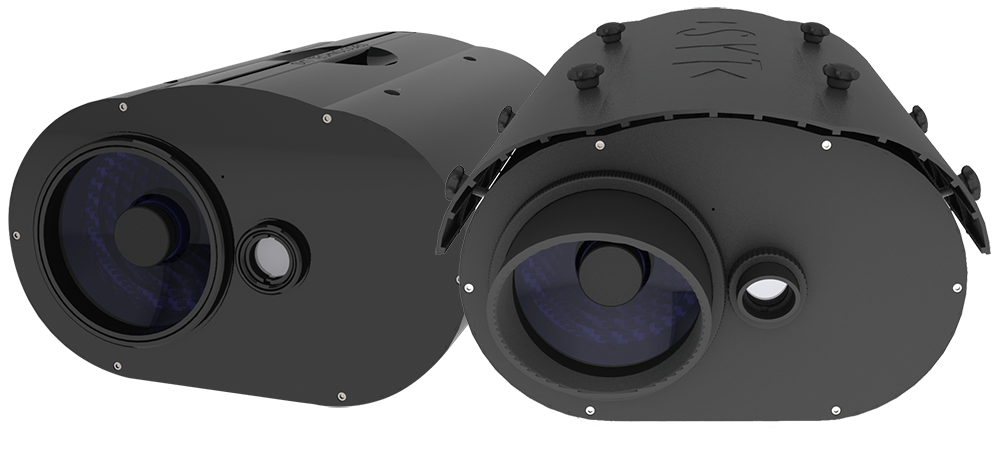 SYT OPTRONICS flagship product
Compact system providing outstanding optical performance, the SERAPHIN-V42 enables precise observation of a boat at over 40km, thanks to its powerful zoom. Mounted on a turret, SERAPHIN's performance will satisfy your need to see from very long distances.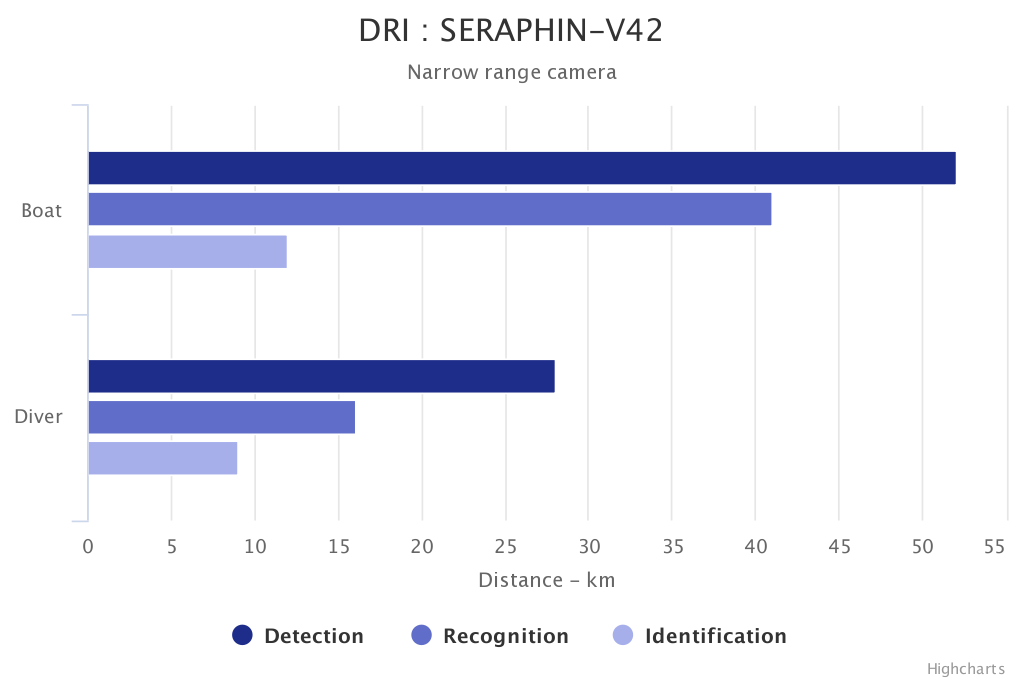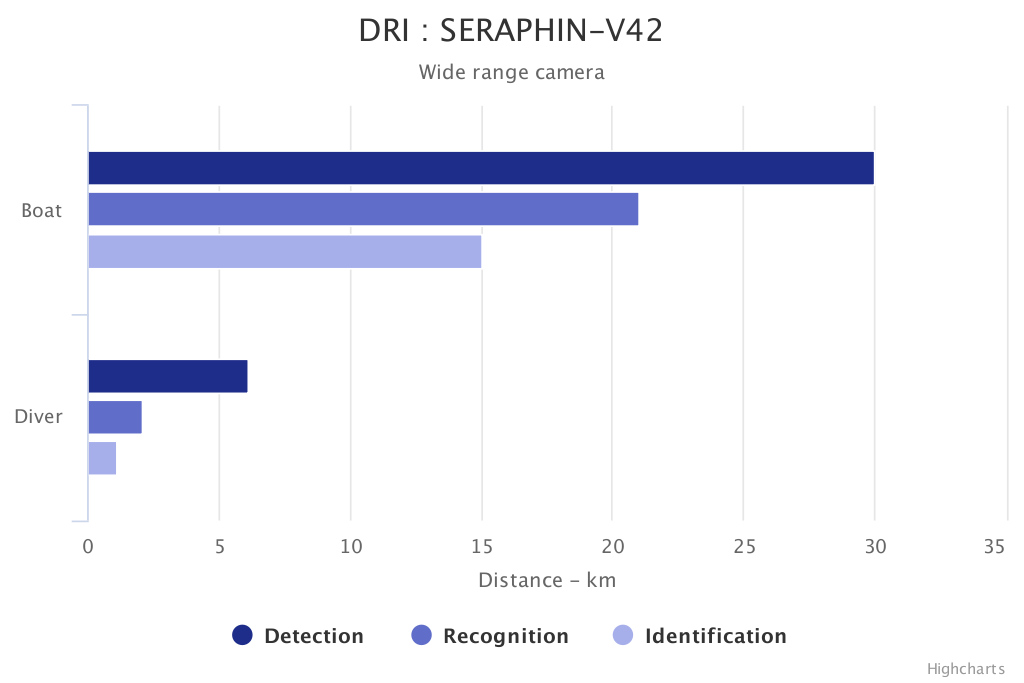 NATO target 10x10m, reflectivity. 0.3, ground reflection. 0.15
CHARACTERISTICS

In its maritime version, the SERAPHIN-V42 system is characterized by its zoom in the extreme conditions of marine environments.
• Weight: < 13kg without pan/tilt
More info
Sensitivity: Low light level
ORION-N8M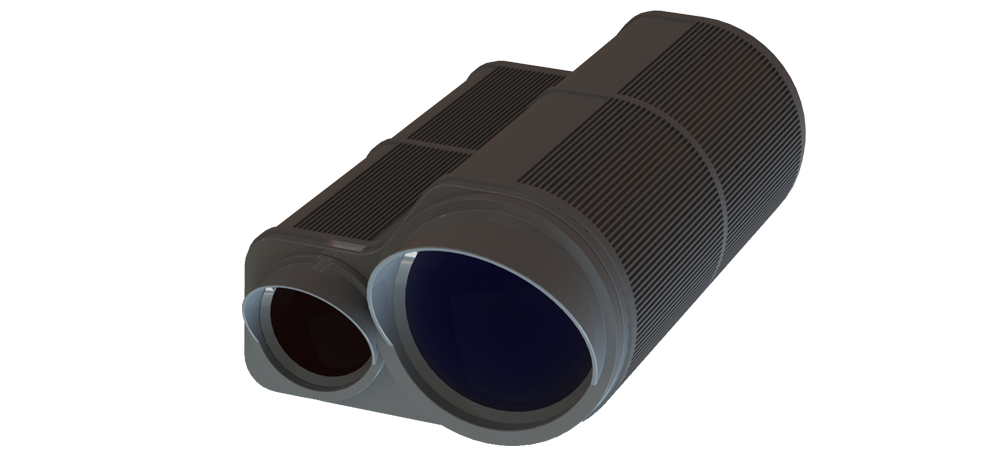 Our Active Imaging solutions
The ORION-N8M system is a formidable asset: thanks to Active Imaging technology, it makes it possible to identify targets at great distances and in any weather. Makes viewing of jet skis, zodiacs and other types of boats possible.
Camera performance: Vision in thick smoke
PERFORMANCE & CHARACTERISTICS



The ORION system offers 360° long-range full vision and can be mounted on a stabilized platform to reduce ripple effects. It is also equipped with a rangefinder of up to 40km so that targets are accurately identified.
For more information on the performance of ORION-N8M systems, please contact SYT OPTRONICS.
More info